We're aware of an issue with converting some DOC, DOCX, ODT, and RTF files to EPUB through our Ebook Wizard.
We've created this Forum Thread with some workarounds and advice to assist you in publishing you ebook.
Idea for new book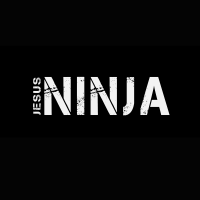 TheJesusNinja
Teacher
This cover was the original cover and title of my book. I went with the current one instead. I'd really like to use this cover and title and not let it go to waste. Any ideas on what I might could write? Not rewriting or using the current one. Especially from anyone who may have read my first one. Also would this cover pass for distribution as far as spelling and capitalization? My current one is selling around 5 to 7 copies a month not counting Kindles. Would you think I might could use this cover and title with the current interior and sell better? Just some thoughts and looking for opinions.