Rejected? Why?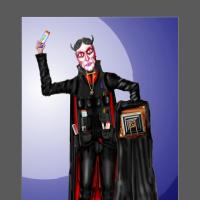 Just Kevin
Lulu Genius
Lulu Genius
On 17th of April 2014 I published a fresh ePub. The 'Cover' (or Marketing Image) is the same dimensions etc to my other ePubs, the first one published in 2012 and on the sites that are said to have rejected this new one, and yet I have just received this >>
" * Your image does not fill the entire area. This makes your cover contain white space in the unfilled portion. You may need to stretch your cover to fit the marketing image area."
What does it mean? EPubs do not have specific sized 'pages' because it depends on the screen size of the reading device and what options the reader selects. So what "entire area"? and how can there be "unfilled white space"?